De feestdagen zijn nog niet eens voorbij of we krijgen de nieuwe collecties voor 2017 al voorgeschoteld. De Essence Winter Glow collectie is daar een van. Deze collectie staat in het teken van contrasten, waarbij ze ijzige kleuren afwisselen met opvallende warmtinten. Dit zijn alle producten: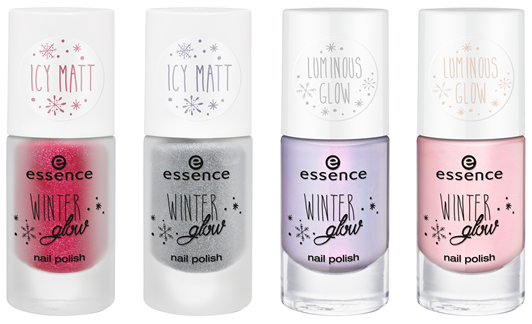 Nail Polish (€ 1,99)
01 miss frost
02 I see ice
03 lumos!
04 let it glow!
3D Knit Nail Stickers (€ 1,59)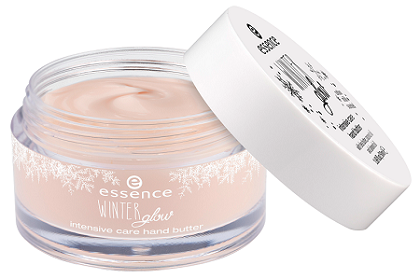 Intensive Care Hand Butter (€ 2,59)

Illuminating Eyeshadow Base (€ 2,39)

Loose Eyeshadow (€ 2,59)
01 Frozen Eyes
02 Stonecold
03 Gleaming in the Winter Sun

Eyeshadow Applicator (€ 1,39)

Cushion Powder Lipstick (€ 2,89)
01 Melt My Lips
02 Winter Kissed

Multi-Use Ombré Lipliner (€ 1,99)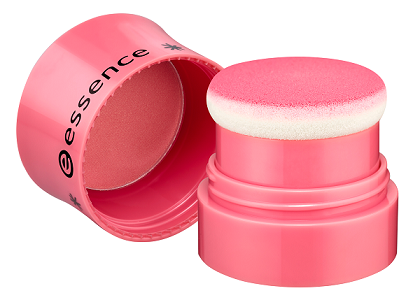 Cushion Powder Blush (€ 3,59)
De Essence Winter Glow collectie is verkrijgbaar in januari 2017 bij Kruidvat en Trekpleister in Nederland en Kruidvat in België, zolang de voorraad strekt.
Wat vind jij van deze collectie?