MAC gaat weer een speciale collectie uitbrengen geïnspireerd door een illustrator. Dit keer door Antonio Lopez, een zeer bekende fashion illustrator. Zijn werken werden gepubliceerd in o.a. Vogue, Elle en Harper's Bazaar. De man was een echte legende en MAC wil zijn energie en passie weer doen herleven met deze collectie.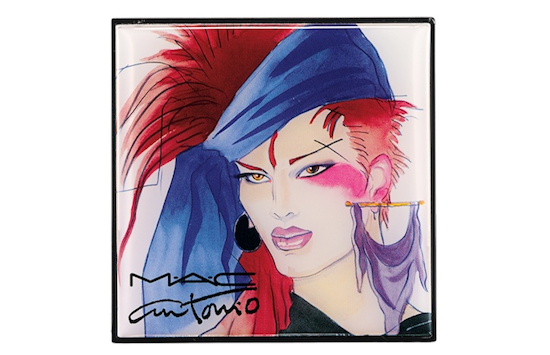 voorkant 'Eyes' palettes
6 Eyes/Bronze (€ 43,00)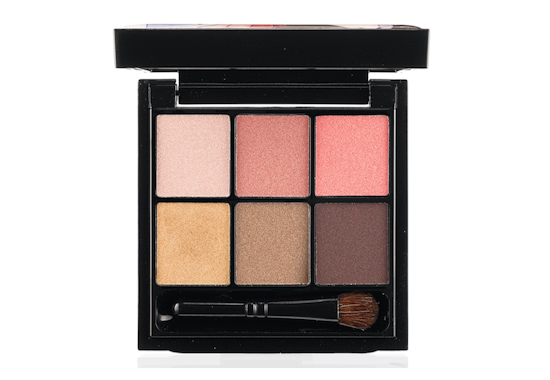 Dear Cupcake – mid-tone coral pink (satin)
Artistic License – mid-tone frosty pink gold (veluxe pearl)
Easy Gesture – pale warm beige (frost)
Creative Copper – sparkling true gold (lustre)
Golden Touch – tarnished taupe (veluxe pearl)
Carbonized – deep warm brown (veluxe pearl)
6 Eyes/Violet (€ 43,00)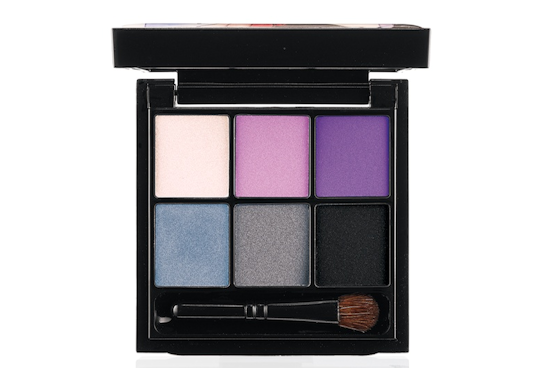 Violet Impact – vibrant violet (veluxe pearl)
Envisioning Pink – mid-tone blue pink (satin)
Lithe Spirit – cool cream (satin)
Showgirl – dark blue grey (veluxe pearl)
Graphic Style – deep silver (veluxe pearl)
Carbon – intense black (matte)
6 Eyes/Teal (€ 43,00)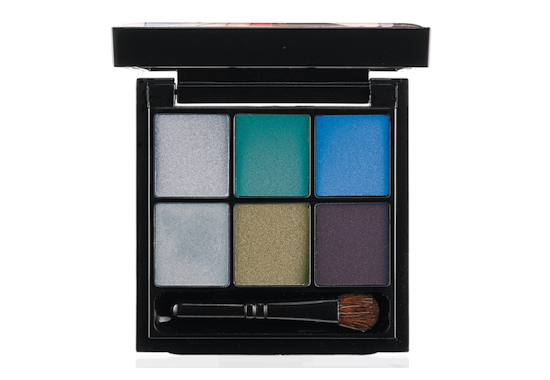 Colourful Life – dark teal (veluxe pearl)
Fashion Legend – black with pink pearl (lustre)
Nighttrain – charcoal grey with crystalline frost (lustre)
Sex & Disco – sparkling cool silver (lustre)
Freshwater – mid-tone sparkling blue with blue pearl (veluxe pearl)
Sketchbook – glittery blackened olive (lustre)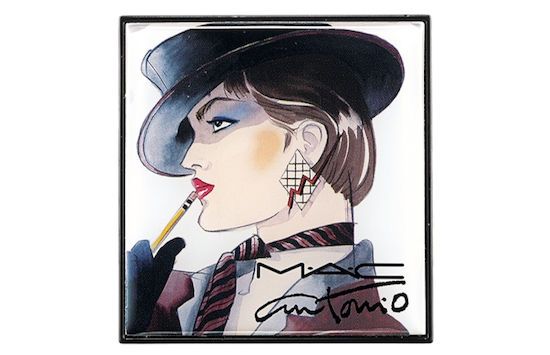 voorkant 'Lips' palettes
3 Lips/Nude (€ 35,00)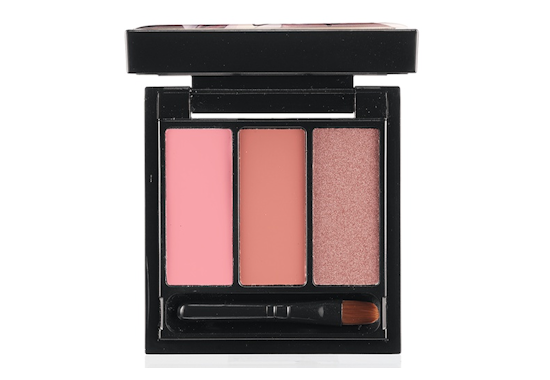 Art Directed – glossy sheer champagne (glazed)
Antonio's Girl – light peach (satin)
Vivid Image – light white pink (amplified)
3 Lips/Pink (€ 35,00)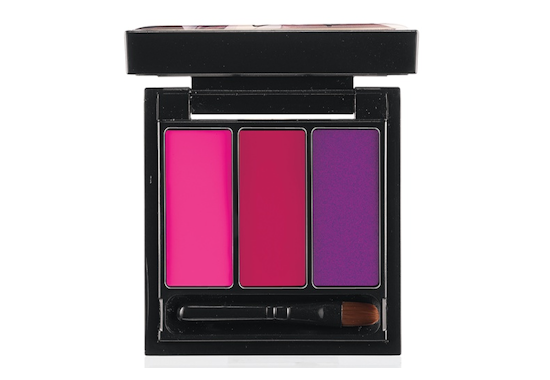 Candy Yum-Yum – matte neon pink (matte)
Moxie – mid-tone blue pink (matte)
Violetta – bright, clean violet purple (amplified)
3 Lips/Red (€ 35,00)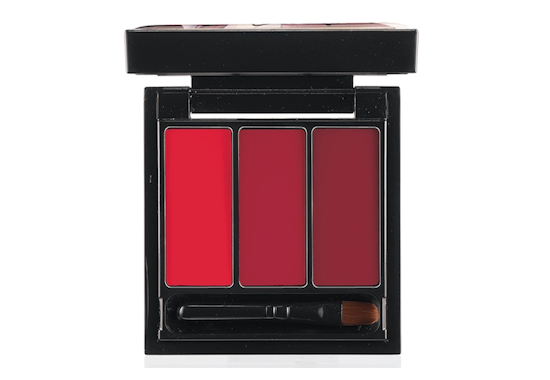 Scarlet Ibis – bright orange red (matte)
MAC Red – vivid bright bluish-red (satin)
Deeply Adored – deep scarlet (matte)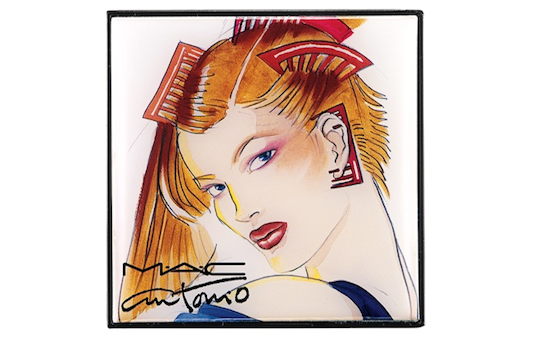 Voorkant 'Face' palettes
Face/Pink (€ 43,00)
Belightful – light bronze with golden shimmer (iridescent powder)
Pure Femininity – mid-tone blue pink (satin powder blush)
Peaceful – mid-tone peach (beauty powder)
Face/Coral (€ 43,00)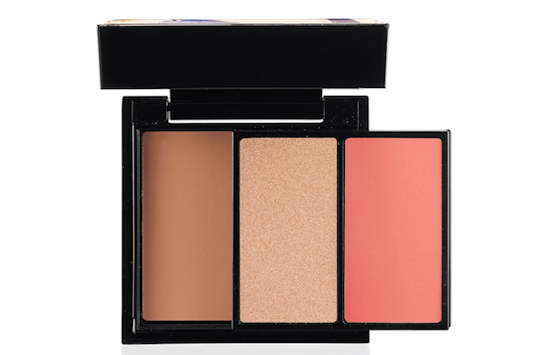 Star! – peachy golden with pink and yellow pearl (iridescent powder)
Passion For Colour – mid-tone coral (satin powder blush)
Smooth Harmony – medium golden bronze (beauty powder)
129SE Powder/Blush brush (€ 37,00)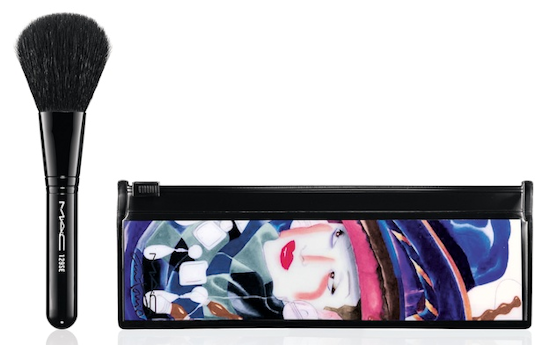 De MAC Antonio Lopez collectie is verkrijgbaar vanaf 7 september 2013 en is limited edition, wat wil zeggen: op = op. Als je graag iets hebt zou ik het zo snel mogelijk kopen want dit soort sets gaan meestal heel snel.