Er zijn nog zelden collecties waar ik écht wild van word maar de MAC Flamingo Park collectie, dat is een ander verhaal. Een collectie vol met roze tinten en glitters, ik ben echt verliefd! Ik weet gewoon niet waar eerst kijken want alles is zo mooi. Als je benieuwd bent naar de MAC Flamingo Park collectie, lees dan zeker verder.
Dit zeggen ze zelf over de MAC Flamingo Park collectie: "Plunge into the punchy pleasures of pink in a freshly made batch of scrumptious colours that let you have your cake, 
and wear it too. Glisten pretty on a 
sunny day with Powder Blush, a fun way 
to bring delicious colour to your cheeks. Paint it pink and get your just desserts anytime, but be ready to share!"
Yes please, dit klinkt echt als een vrolijke lentecollectie. Dit zijn alle producten:
Eyeshadow x 9 (€ 39,00)
Flamingo Park Bird's Eye View – hot magenta (satin)
Flock & Roll – light pastel pink (matte)
Sushi Flower – pinky coral with pink shimmer (satin)
Elegant Friend – dirty lavender (veluxe pearl)
Weirdly Wonderful – royal blue with light blue pearl (veluxe)
Naturally Fabulous – warm mid-tone brown (matte)
Flounce – chalky white pink (matte)
Glamour Light – soft lemon yellow (satin)
Floridazzle – soft lime green (satin)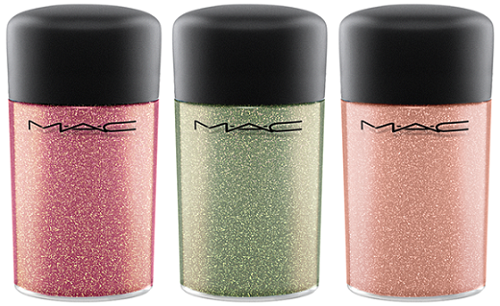 Pigment (€ 22,00)
Rose – rose with copper sparkle (frost)
Golden Olive – high frosted green-gold (frost)
Tan – muted pinky brown bronze (frost)

Technakohl Liner (€ 16,50)
Raisinette – brown purple
Purple Dash – intense aubergine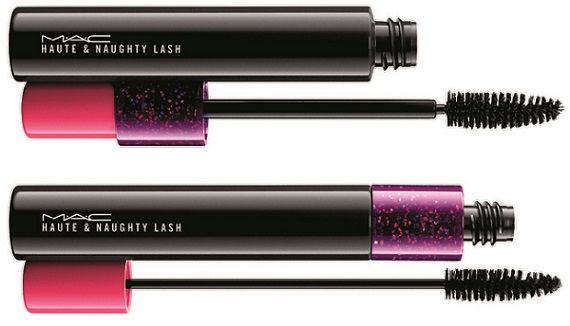 Haute & Naughty Lash Black (€ 23,50)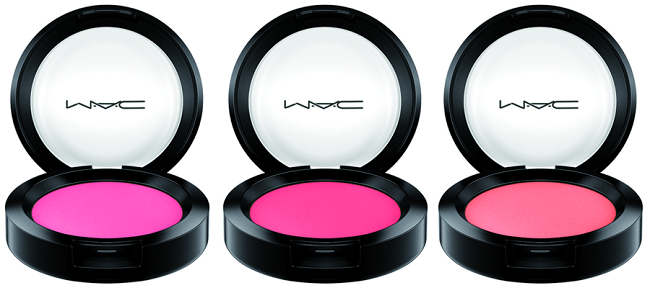 Powder Blush (€ 22,50)
Life's A Picnic – hot reddish pink (satin)
Pink Swoon – soft yellow baby-pink (satin)
Let's Be Friends – blue hot-pink (satin)
What I Fancy – soft bright apricot (satin)
This Could Be Fun – soft violet-purple (satin)
Spring Flock – light bright coral (satin)
Oh, My! reddish – mid-tone coral (satin) ONLINE EXCLUSIVE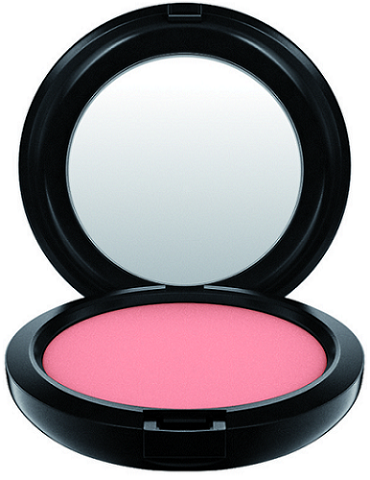 Beauty Powder (€ 22,50)
Pearl Blossom – light pink with silver pearlized pigments
Sunny Surprise – soft peach
Lipstick (€ 19,50)
Flocking Fabulous – bright coral-red (cremesheen + pearl)
Please Me – muted rosy-tinted pink (matte)
Nice to Meet You – deep pink-red (cremesheen)
Be Silly – hot fuchsia pink (matte)
Long Legged & Fabulous – soft baby pink (cremesheen + pearl)
Silly – bright white-pink (matte)
Saint Germain – clean pastel pink (amplified)
Have Your Cake – bright magenta (matte)
The Fashion Flock – bright pink-coral (matte) ONLINE EXCLUSIVE

Lip Pencil (€ 15,50)
Chic Trick – amped-up fuchsia
Embrace Me – vivid pinkish fuchsia
In Synch – bright yellow pink

Cremesheen Glass (€ 21,00)
Such Sweeties – pastel baby pink
Look Who's Here! – soft pink with blue pearl
Sweet Tooth – warm mid-tone pink
Petite Indulgence – bright blue-pink
Playful Petal – electric magenta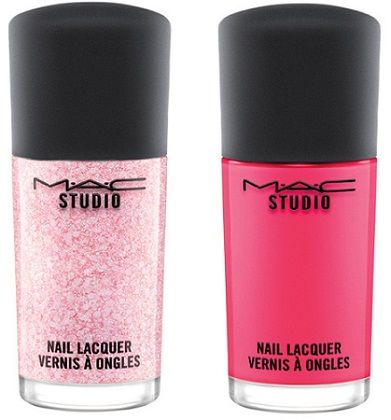 Studio Nail Lacquer (€ 10,00)
Miami – warm pink coral
Spoonful of Sugar – soft pink glitter with pink pearl
De MAC Flamingo Park collectie is vanaf maart verkrijgbaar via de MAC stores en de Belgische MAC website.
Wat vind jij van deze collectie?