De herfstcollecties zijn weer onderweg en I'm happy. We gaan weer veel sultry, donkere kleuren zien terugkomen voor zowel ogen, lippen als nagels. De herfstcollectie waar ik ieder jaar het meest naar uitkijk is die van MAC. Dit jaar komt MAC met de Indulge collectie, wat "verwennen" of  "jezelf overgeven" wil zeggen. Klinkt als muziek in de oren!
Lipstick (€ 18,50)
Smash Hit – sheer golden sparkle (dazzle)
By Design – soft shimmery beige (frost)
Feed The Senses – mid-tone mauvey nude (lustre)
Just A Bite – mid-tone blue red (satin)
Sweet Succulence – deep glossy plum (lustre)
Lip glass (€ 18,00)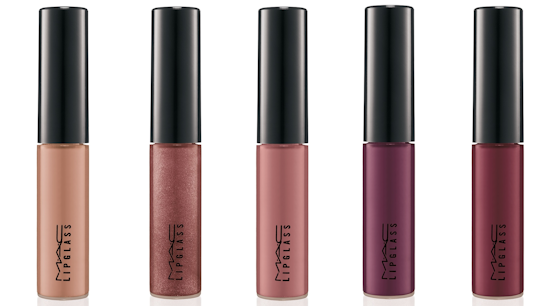 Ultimate Dish – light beige with pearl
Liqueur – shimmering taupe
Fashion Punch – mid-tone neutral pink
Lust For Life – dark berry
Utterly Tart – deep red
Eyeshadow (€ 17,00)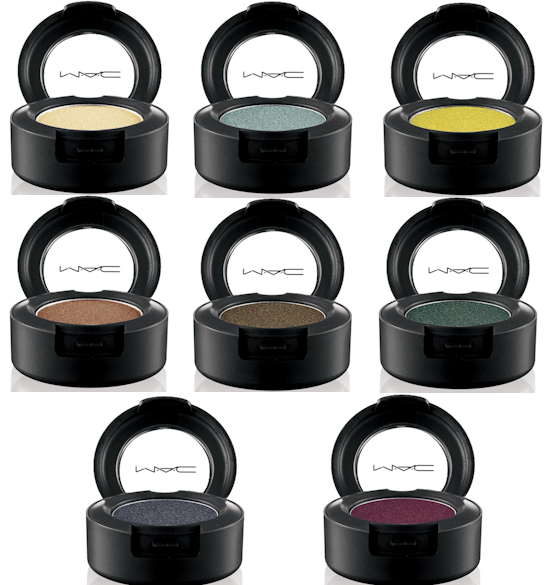 Gilty Morsel – glittery light gold (lustre)
Sex & The Oyster – mid-tone greyed blue green (veluxe pearl)
Three Ring Yellow – bright sulfer green yellow (veluxe pearl)
Divine Decadence – soft bronze (veluxe)
Deep Cravings – dark shimmery grey (veluxe pearl)
Eat, Love – deep emerald (satin)
Beluga – dark charcoal with multi-dimensional pearl (veluxe)
Palace Pedigreed- dark plum(satin)
Fluidline (€ 18,00)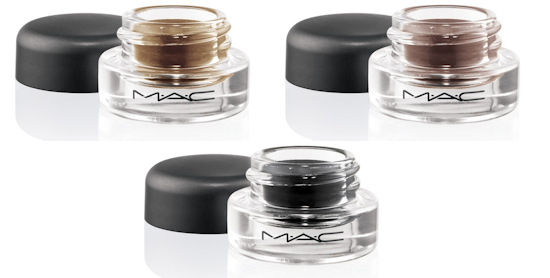 Gilt Gourmet – sparkling brushed gold
Deliciously Rich – shimmering dirty taupe
Blacktrack – solid flat black
Cremeblend Blush (€ 21,00)
Tease Your Tastes – soft neutral pink
Glamour Feast – deeprose
Nail Lacquer (€ 13,50)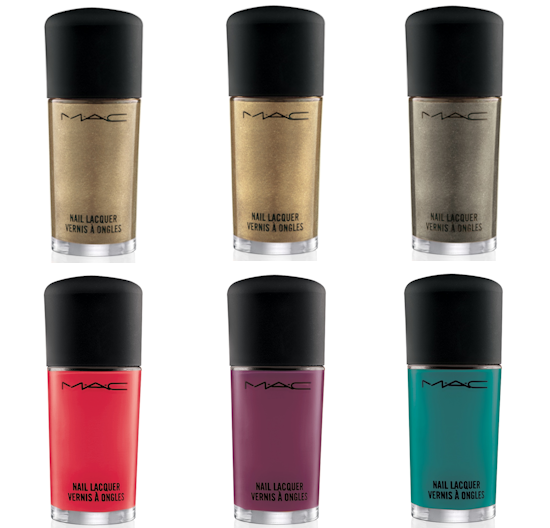 Magnificent Feast – sparkling true gold (frost)
Sinfully Sweet – sparkling champagne with gold pearl (frost)
Over-indulge – sparkling gunmetal with gold pearl (frost)
Impassioned – bright warm pink (crème)
Rebel – mid-tone cream plum (crème)
Screening Room – bright mid-tone teal (crème)
Brushes

266 Small Angle (€ 22,00)
213 Fluff (€ 22,00)
De MAC Indulge collectie is vanaf 7 september 2013 te koop bij alle MAC Cosmetics verkooppunten en via hun website.
Naar welke producten ben jij benieuwd?